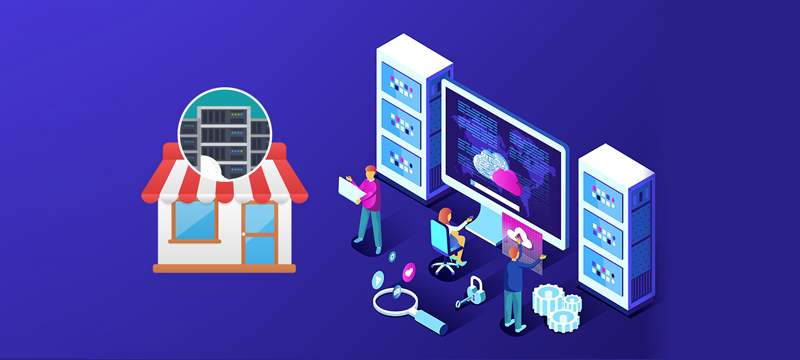 Many entrepreneurs and small and medium-sized enterprises find opportunities for e-shops. However, for anyone who is or is ready to be in the field of online marketing, there is much more to be understood!
Shared hosting solutions are one of the most popular solutions available as they are affordable and suitable for personal and commercial websites. To begin with, its ease of deployment as well as management is something that has made it a popular hosting option for many users.
What makes shared hosting a hit is a string of many factors. Good site speed with scalability according to increased traffic, reliable payment gateway, shopping cart, customer data security, and backup are some of the factors that make a good e-shop with shared hosting. All of these factors are greatly affected by the quality of the hosting service you choose and therefore require a good shared hosting service.
However, choosing a shared hosting package for an e-commerce site has certain limitations too. But, with this article, we seek to share the benefits of shared hosting for every eCommerce small business. So, if you want to know more, please read further.
1. Valuable performance and sustained growth
Shared hosting allows new eCommerce and small eCommerce businesses to grow sustainably because it is a perfect solution for those who are starting out and building an online business step by step. It fosters performance like any other hosting but within well-set limits. For instance, if your traffic expectations per day are 5000 users then the uptime and bandwidth will be given to you accordingly in your plan along with other features for security and data recovery. The benefit of having these pre-se limits is that you don't cross your benchmarks beyond your budget and can still make money with a limited amount of users doing business on the eCommerce website.
2. Convenience of shopping with a cart
What makes shopping a much bigger and better experience is the shopping cart. This is beneficial in many ways. First, it allows the customer to add the products they want, and then view them all and order likes from one place. Second, it offers hassle-free shopping with a secure checkout process. Fast payment gateway integration helps customers place orders quickly. Hence, shared hosting services with shopping cart integration make a great pairing for customers.
3. Hosting experience with less technical knowledge
In shared hosting, the hosting company provides a web server, website design and installation tools, and special features for your website related to order processing and payment. So they will provide you with a ready-made framework in the form of various virtual templates that you can use to further customize and improve your site. This way, even with less technical knowledge, you can run your eCommerce website with ease.
4. Affordable for small businesses
Shared hosting provides the most efficient hosting solution. Because many people contribute to the cost of the server, the cost of the hosting company is shared between them. Basic plans start at almost USD 30 a year, while you can expect to pay more than USD 80 a year for premium plans with unlimited disk space, unlimited bandwidth, and unlimited sites.
Conclusion
Shared hosting is a good choice for a variety of businesses and online stores that top the list. The cost-effectiveness, performance, security, and flexibility of shared hosting make it ideal for most online marketers.
A shared hosting service will guide you through the first steps of setting up an e-commerce site and provide you with the basics you need at different stages of your site's growth. Ultimately, you can sell as much as you need to upgrade your hosting, but shared hosting will help!